Bringing Color to Unlikely Places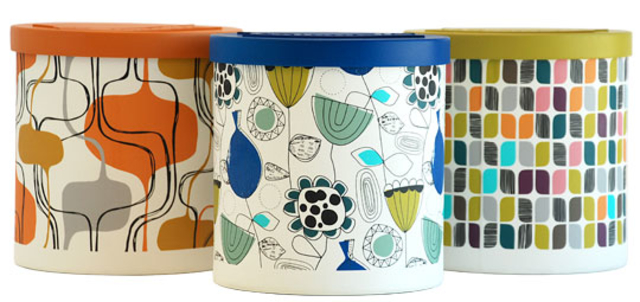 I've been talking a lot about color this month in my Color Cure series, and it's got me thinking about color in all areas of the home - in particular, areas where a dash of color isn't always considered, but is a welcome addition. Many designers like to push the envelope by considering fun and whimsical colors in unexpected places, so I was thrilled to learn about a new color opportunity for the most unlikely of products - toilet paper. Introducing, Respect The Roll.
We've seen designer toilet brushes, tooth brushes and tissue boxes in the market for a while, but toilet paper is still an unchartered territory. And frankly, a lot of the efforts I've seen to elevate household products to a new level haven't really caught my eye - until now.
This fall we're teaming up with the Cottonelle brand to pull toilet paper firmly into the interior design world. We're working with them to highlight their new roll cover project - Respect The Roll - a campaign that is putting a fresh, modern spin on a bathroom classic - the toilet paper roll cover. By taking a fun approach to a seldom-considered product that we all use every day, we're aiming to stop people in their tracks and make them think about caring for their toilet paper like never before. The three roll designs are well thought out and use colors and patterns that are quite eye-catching - definitely on trend. Here's the inspiration behind each one as told to us by Christine Mau, Kimberly-Clark Family Care Brand Design Director:


Blue - In our world of constantly being connected to computers and machines there is a trend towards the need for human connection and design that feels like it was touched and created by hand. Imperfect, sketched line work feels natural, human, and personal.
Orange - With America's fascination with the hit TV series Mad Men also came the feverish trend of mid-century modern design for interiors and print and pattern.
Green - Inspired by the Mid-Century Modern movement as a historical milestone and a living ideal which is reflected in today's reinsurance of the print and pattern and design in today's best furniture, architecture and design.
Visit www.RespectTheRoll.com to learn how to get one of three designer roll covers exclusively available from Cottonelle brand and keep an eye on Apartment Therapy this fall as we roll out (no pun intended) even more interactive opportunities for readers to join us as we www.RespectTheRoll.com.